3M TO ACQUIRE CAPITAL SAFETY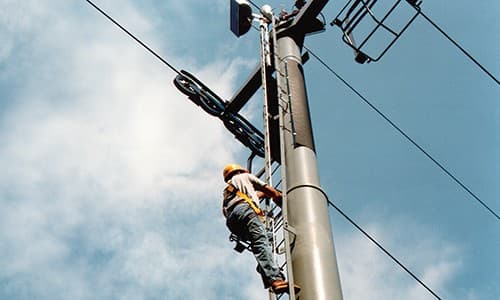 3M has announced it has entered into a definitive agreement to acquire Capital Safety from KKR for a total enterprise value of $2.5 billion, expanding its presence in the fast-growing personal protection equipment industry.
As part of the deal, 3M has agreed to assume about $700 million of debt, net of cash acquired.
Capital Safety is a leading global provider of fall protection equipment, one of the fastest-growing safety categories within the global personal protective equipment industry.
The personal protective equipment industry is a strategic priority for 3M. Demand for personal protective equipment is rapidly growing, driven by increasing regulatory focus on worker safety across both developed and developing countries.
Capital Safety's industry-leading products and solutions include harnesses, lanyards, self-retracting lifelines and engineered systems sold under well-known global brands DBI-SALA and PROTECTA. The company has demonstrated strong and consistent growth with sales increasing at a compound annual growth rate of 10 percent over the past four years.
The company's sales, adjusted to include recent acquisitions on a full-year basis, were about $430 million for its fiscal year ended March 31, this year.
3M's Personal Safety business, part of 3M's Safety and Graphics Business Group, is a global provider of respiratory and hearing protection solutions that help improve the safety and security of workers. The business also supplies products and solutions in other safety categories such as reflective materials for high-visibility apparel, protective clothing and eyewear, among others.
"Personal safety is a large and strategically important growth business in the 3M portfolio," said Inge G. Thulin, 3M chairman, president and chief executive officer. "The acquisition of Capital Safety bolsters our personal safety platform and will build on our fundamental strengths in technology, manufacturing, global capabilities and brand."
Mr Frank Little, executive vice president, 3M Safety and Graphics Business Group added: "Capital Safety is a tremendous business with a strong reputation in the safety industry and a talented team of dedicated employees.
"3M's brand in personal protective equipment, combined with our global capability, will provide a broader array of products and solutions to both Capital Safety's and 3M's customers."
The business employs about 1,500 people worldwide and is headquartered in Bloomington, Minnesota.
The transaction is expected to close in the third quarter, subject to customary closing conditions and regulatory approvals.
DBI-SALA and PROTECTA are registered trademarks of Capital Safety.