3DPRINT-AU INVEST IN KAESER ROTARY SCREW
07-09-2015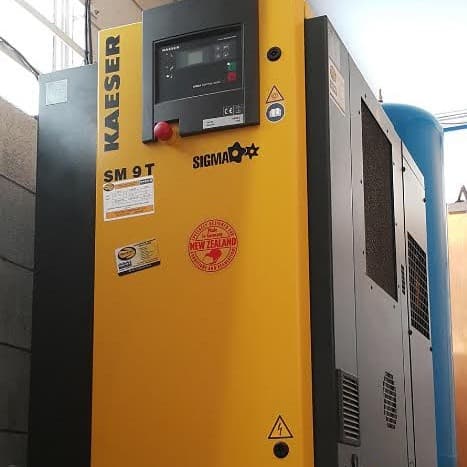 3DPrint-AU, an Australian based 3D printing company has recently invested in Kaeser SM9T rotary screw compressor in order to meet its requirements for a source of clean compressed air.
 A supply of compressed air is an important feature in the 3D printing process, as Bruce Jackson, Managing Director at 3DPrint-AU explains:
"If the compressor system were to fail when we were printing it would deteriorate the quality of the end product. We cannot open the printer up mid-job, therefore we only find out if a print job has been successful once it has completed. And, with a typical print job running continuously for 40 plus hours, you can understand why it was imperative that we sourced a reliable supply of compressed air."
The compact SM series rotary screw compressors from Kaeser provide an energy efficient supply of compressed air to the smaller compressed air user.
Every SM series compressor contains a screw compressor block that features Kaeser's Sigma Profile rotors, designed for energy efficiency.
An efficient IE3-rated drive motor powers the screw compressor block; in addition the SM T models include an integrated energy-saving refrigeration dryer which is linked to the operational status of the compressor, automatically shutting down when the compressor is not in use.

The Kaeser SM series rotary screw compressors are available with integrated refrigeration dryer (SM T), with variable speed control (SM T SFC) or as a complete compressed air package; where both the compressor and refrigeration dryer are mounted on a compressed air receiver (AIRCENTER).
Drive power 5.5 to 9 kW, working pressure 8, 11 and 15 bar with free air deliveries from 0.60 up to 1.50 m³/min (fixed speed) or 0.34 to 1.24 m³/min (variable speed).
Kaeser
1800 640 611