3D SCANNER ENABLES FULL-COLOUR DESIGN VISUALISATION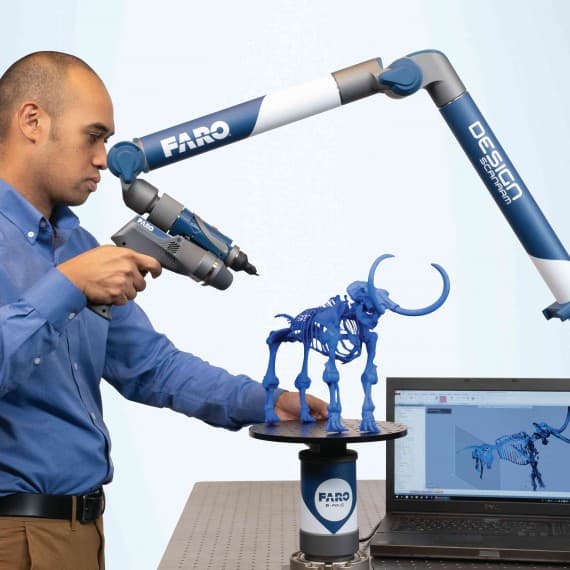 FARO has developed the world's first arm-based scanning solution to include high-resolution 3D colour scanning capabilities.
The Design ScanArm 2.5C is compatible with the FARO 8-axis FaroArm system, which effectively doubles the arm reach. This enables it to address design challenges across a range of industries including computer graphics, industrial machinery, auto manufacturing and engineering services.
A colour 3D representation allows parts and objects to be reconstructed and visualised as they appear in the real world. The true-to-life functionality allows designers to proceed with a higher level of confidence and thereby accelerates the completion of important projects.
The scanning rate is rapid at up to 240,000 points per second.
The Design ScanArm 2.5C is available in three highly manoeuvrable arm lengths of 2.5, 3.5 and 4m. Also, hot swappable batteries ensure that the user can bring the scan to the project rather than needing to bring the project to the scan.
FARO Technologies
+65 6511 1350
www.faro.com