3D PRINTING SERVICE EXPANDS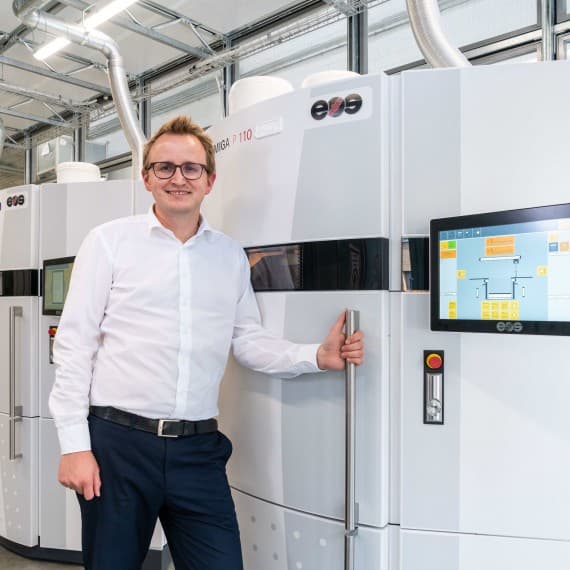 Tom Krause: "we have now tripled our capacities"
Responding to increasing demand for rapid prototyping and small-batch wear-resistant plastic parts, igus has increased the capacity of its 3D printing service with the addition of new laser sintering printers.
Available in Australia via Treotham Automation, the igus 3D printing service uses a variety of materials. Users can access the service via the igus website, where they can select the exact material and upload their CAD files to get the process moving.
Most of the components are manufactured using the laser sintering process and the abrasion-resistant laser sintering material iglidur I3.
According to Tom Krause, Head of Additive Manufacturing at igus: "Due to the very high demand for wear-resistant special solutions through the 3D printing service, we have now tripled our capacities with new laser sintering printers. Laser sintering ensures that we can offer the components not only fast, but also with a higher strength and more cost-effectively than the FDM process."
Treotham Automation
1300 65 75 64
www.treotham.com.au