3D PRINTED ROCKET ENGINE MAKES SHOCKWAVES
12-09-2017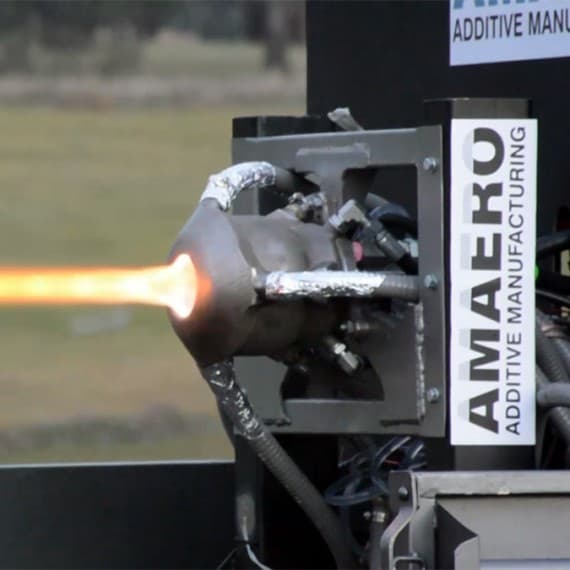 Australia has been testing a new and strange type of design for its 3D printed rocket, in stark contrast to more traditional designs (and methods of construction). 
The new rocket engine is an aerospike:  a novel rocket design that maintains aerodynamic efficiency and thrust across a wider range of altitudes than traditional bell-shaped engines.
While engines like these have been tested before, difficulties in performance and manufacturing have prevented them being built in any commercial production run.  
"We were able to focus on the features that boost the engine's performance, including the nozzle geometry and the embedded cooling network," said project lead Graham Bell.
"These are normally balanced against the need to consider how on earth someone is going to manufacture such a complex piece of equipment. Not so with additive manufacturing."
The rocket was bult by engineers from Australia's Monash University, at the behest of a university-affiliated company, Amaero, which was established two years ago to take advantage of the uni's pioneering work in 3D-printing jet engines.
Bell credits the success of the product to additive manufacturing, which he says was the key to creating the aerospike rocket.
"Designing for additive manufacture opens up a raft of possibilities", he says.
Bell and his colleagues have formed a new company, NextAero, to continue development of the project.