3D PRINTED MOUTH OPERATED MOUSE TO HELP THE DISABLED
05-01-2016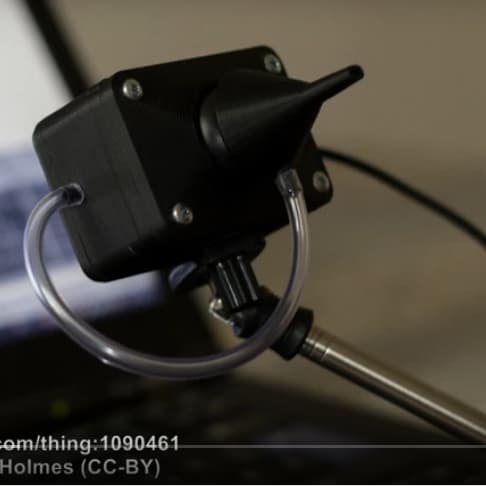 This 3D-printed, mouth-operated mouse can be printed and assembled for only $20
Thankfully we are living in a time where people with disabilities are no longer hindered from being able to live their lives to the fullest, with new technology aiding them along the way. 
To ensure that innovation continues, 3D printing giant MakerBot ran a competition to develop a 3-D printed technology to assist people with disabilities.
The winner of the competition is a mouth-operated mouse that can be printed and assembled for less that $20.
Although the idea itself isn't new, the commercial availability of the device at an affordable price has been an issue.
With the STL files are available from the Markerbot's Thingiverse website the technology is becoming more and more available.
The device works with a joystick-like attachment that is placed and controlled with the mouth. The joystick acts as a mouse and the cursor moves with the joystick. Pushing the joystick towards the case causes a right click and sucking air through the joystick is a left click. 
"There are many new technologies that people with disabilities can't access and in my opinion everyone should be able to benefit from today's media, especially the Internet," creator Tobias Wirtl says.
Wirtl won a fifth-generation MakerBot Replicator worth $2,900 and will receive consulting to help him better his concept for wider use.
Wirtl beat out over 170 other submissions. Makerbot held the competition earlier in September that brought engineers, developers, designers, and hobbyists together to develop new tech for people with disabilities.