3D PRINTED ICE HOUSE WINS NASA COMPETITION
07-10-2015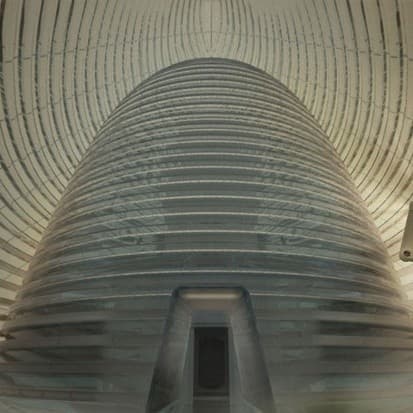 This week NASA announced the winner of their 3D printed Habitat Challenge Design Competition, with Ice House taking first prize.
The aim of the contest was to challenge developers to create a habitat that would be suitable on Mars using its natural resources.
The proposed habitat that will sit in Mars' northern hemisphere will consist of multi-layered pressurised shells of ice that are 5 centimetres thick. The structure aims to protect the inhabitants from cosmic and solar radiation.
Under the ice exterior there is an interstitial zone that protects another dome, in which inhabitants can live without their protective suits
The designers of Ice House claim that the structure can be created with close to no effort.
"The creativity and depth of the designs we've seen have impressed us," said Monsi Roman, NASA's program manager for Centennial Challenges, in a press release.
"These teams were not only imaginative and artistic with their entries, but they also really took into account the life-dependent functionality our future space explorers will need in an off-Earth habitat."