3D PRINTED HEART TISSUE BEATS IN TIME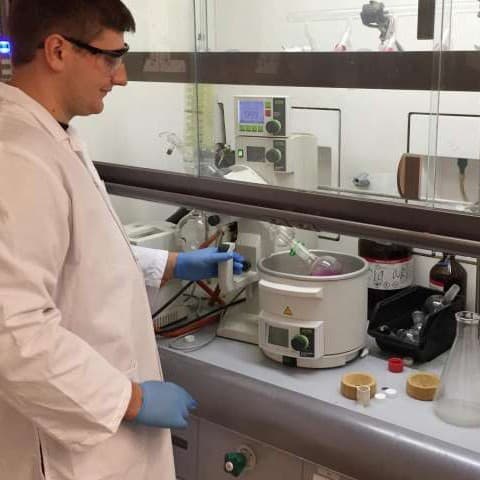 Scientists have created 3D heart tissue that beats in sync, promising a leap forward in the way we treat cardiac health complications.
A team from York University has developed a way to fuse three different types of cardiac cells together to make heart tissue that beats as one.
Most 2D and 3D in vitro tissue were limited because they did not beat in harmony and required scaffolding for the cells to hold onto and grow.
According to the study, there has been progress towards studying 2D cardiac function in vitro but it remains a challenge to generate rapid and efficient scaffold-free 3D multiple cell type co-culture cardiac tissue models.
The researchers developed a programmed rapid self-assembly strategy to induce specific and stable cell-cell contacts among multiple cell types found in heart tissue to generate 3D tissues through cell-surface engineering based on liposome delivery and fusion to display bio-orthogonal functional groups from cell membranes.
The researchers compared and analysed the function of the 3D cardiac tissue chips with 2D co-culture monolayers, by assessing cardiac specific markers, electromechanical cell coupling, beating rates and evaluating drug toxicity.
However, the York team led by chemistry professor Muhammad Yousaf made a scaffold free beating tissue out of three cell types found in the heart—contractile cardiac muscle cells, connective tissue cells and vascular cells.
"This breakthrough will allow better and earlier drug testing, and potentially eliminate harmful or toxic medications sooner," Yousaf said in a statement.
The substance—ViaGlue—used to stick cells together provided researchers with tools to create and test 3D in vitro cardiac tissue in their own labs to study heart disease and issues with transplantation.
"Making in vitro 3D cardiac tissue has long presented a challenge to scientists because of the high density of cells and muscularity of the heart," Dmitry Rogozhnikov, a chemistry Ph.D. student at York, said in a statement. "For 2D or 3D cardiac tissue to be functional it needs the same high cellular density and the cells must be in contact to facilitate synchronised beating."
While the 3D cardiac tissue was created at a millimetre scale, Yousaf said larger versions could be made.
Cardiovascular disease is responsible for 30 percent of deaths in Australia and is the leading cause of death globally.