3D PRINTED FISH TO DELIVER YOUR DRUGS
04-09-2015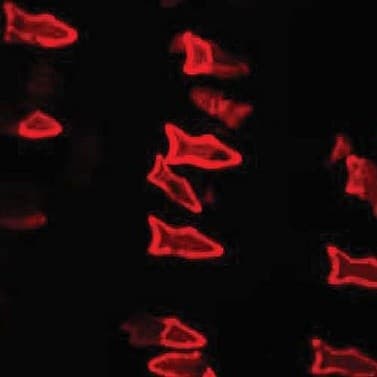 A team of nanoengineers at the University of California has developed a new system of tiny 3D printed robotic fish. The new microfish are expected to be utilised as a new administration of drugs. The little nanofish will be able to be steered by magnets, neutralise toxins and move independently.
The nanofish are developed using high resolution 3D printing which allows scientists to alter designs, this technique allows the scientists to print out hundreds of these nanofish which as 120 microns long and 30 microns thick – about half the width of a human hair.
"We have developed an entirely new method to engineer nature-inspired microscopic swimmers that have complex geometric structures * are smaller than the width of a human hair," explained Wei Zhu, who co-led the study published in Advanced Materials.
The researchers were able to add nanoparticles into regions of the fish, giving the different areas separate functions such as steering and propelling itself through its environment.
The nanofish will be able to neutralise toxins by incorporating specific nanoparticles throughout the fish.
To experiment this the researches added polydiacetylene nanoparticles, which bind to toxins found in bee venom. When the fish came into contact with the toxins they became more and more fluorescent and turning bright red when bonding with more toxins.
"The neat thing about this experiment is that it shows how the microfish can doubly serve as detoxification systems and as toxin sensors," said Zhu.
 "It's my personal hope to further this research to eventually develop surgical microrobots that operate safer and with more precision," another of the study's authors, Jinxing Li said.