3D PRINTED BIKINI TO CLEAN OCEANS
21-10-2015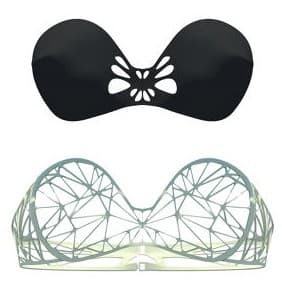 Two professors from the University of California Riverside Bournes College of Engineering, Mihri and Cengiz Ozkan, along with Ph.D student Daisy Patino and Ph. D graduate Hamed Bay have developed a new material, named, Sponge.
The ambitious group has engineered the new material with the hope that it will clean up oil, chemical spills, and desalinizing water
Created from heated sucrose the material has "a highly porous structure that is super hydrophobic, meaning it repels water, but also absorbs harmful contaminants," a press release explains.
"This is a super material that is not harmful to the environment and very cost-effective to produce," said Mihri Ozkan in the release.
Pinar Guvenc, Inanc Eray and Gonzalo Carbajo, partners at the architecture and design firm Eray Carbajo, came up with the idea of incorporating the new material in clothing and helped in designing the first prototype. The material could be moulded into a swimsuit with the help of a 3D printed rubber casing.
The Sponge can be incorporated into a range of swimwear and can reportedly absorb up to 25 times its own weight.
The pollutants that are captured are only released when the material is heated at a temperature above 1000 degrees Celsius. The material is effective for up to 20 uses after which the material should be replaced.  
The design has won first place in the Reshape 15 Wearable Technology Competition and is in the process of patent approval.
The researchers are hopeful that their wearable technology will take off and be used to better the environment.