3D PRINT A BRAIN
01-08-2017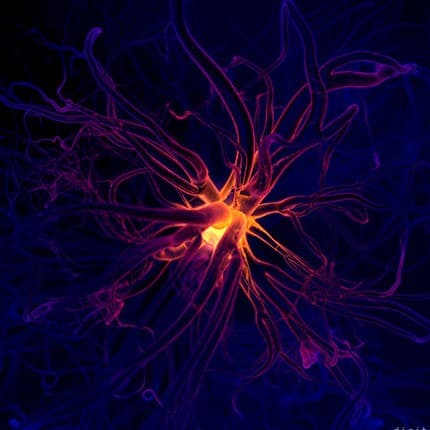 A massive struggle in medical technology is growing replacement nerve cells for use in regenerative therapy. Now, like with many other challenges, 3D printing might come to the rescue. 
Scientists in Australia have used a 3D printer to create nerve cells found in the brain using a "bio-ink" made from stem cells.
The research brings technology a step closer to making replacement brain tissue derived from a patient's own skin or blood cells to help treat conditions such as brain injury, Parkinson's disease, epilepsy, and schizophrenia.
The bio-ink is made of human induced pluripotent stem cells (iPSC), which are capable of growing to replace any kind of cell in the body (much like stem cell), and possibly form replacement body tissues and even whole organs, given the right environment. 
Jeremy Crook, who led the research, said the ability to customise brain tissue from a person's own body tissue was better for transplantation. 
Dr Crook said many neuropsychiatric disorders result from an imbalance of key chemicals called neurotransmitters, which are produced by specific nerve cells in the brain.
For example, he said, defective serotonin and GABA-producing nerve cells are implicated in schizophrenia and epilepsy while defective dopamine-producing cells are implicated in Parkinson's disease.
The team used 3D printing to make neurones involved in producing GABA and serotonin, as well as support cells called neuroglia, they reported in the journal Advanced Healthcare Material.
In the future, they plan to print neurones that produce dopamine.
"We might want to make a tissue that specifically generates that neurotransmitter for grafting into the brain of a Parkinson's patient," said Dr Crook.
"That's absolutely achievable."
To make the neurones, Dr Crook and colleagues used their bio-ink to print layers of a hatched pattern to create a 5 millimetre-sized cube.
They then "crosslinked" the cube into a firm jelly-like substance.
Growth factors and nutrients were then fed into the holes of this spongey "scaffold", encouraging the stem cells to grow and turn into neurons and support cells, linking up to form tissue. Waste was also removed via the holes in the scaffold.
Dr Crook said once scaled up, blood vessels would be needed, but small transplants could be theoretically possible using the tissue developed so far.