$30M IN MANUFACTURING HUBS FOR QUEENSLAND
09-11-2017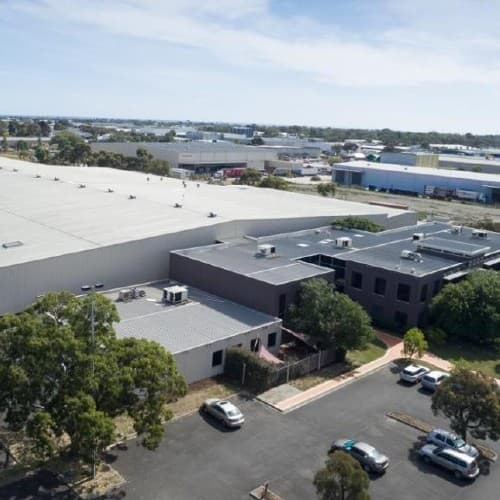 Pictured: A Braeside-located manufacturing hub, owned by Rinnai Australia.
As federal and state governments have increased their focus on manufacturing industry over the past year, hubs and education initatives have sprung up all over the country. 
The Queensland Labor Party is continuing this trend, and has announced it will spend $30 million on a proposed initiative involving manufacturing hubs in Central Queensland, Townsville and Cairns.
That initiative will see money spent on land and infrastructure for the hubs, whichPremier Annastacia Palaszczuk said would create jobs, and build and promote manufacturing expertise.
"My Government has strongly supported industry and jobs in Rockhampton, and in the wake of the decision by Aurizon to close workshops there, we are committing to establishing a dedicated manufacturing hub," she said.
The Premier said this commitment complemented the Government's expansion of the Back to Work and Skilling Queenslanders for Work programs.
In Rockhampton-Keppel 498 people have jobs as a direct result of the program, 134 have gone on to further training, and 13 have returned to school.
Labor candidate for Rockhampton Barry O'Rourke said the proposed hub was "a welcome shot in the arm.''
"The Palaszczuk Government's record in creating jobs, particularly in the regions, is stark contrast to the previous LNP government.''
Keppel MP Brittany Lauga said only a re-elected Palaszczuk Government had a plan to create jobs in the regions.
"Queensland Made is exactly what is needed in the region to assist businesses and help unemployed workers into new jobs.''  
The Palaszczuk government will also establish manufacturing hubs in Cairns (to support maritime industries around the Port precinct), and Townsville (in the wake of the Yabulu Nickel refinery's closure).
Local businesses, industry, unions and universities will be consulted on the development of the manufacturing hubs. They will assist businesses be more productive and "achieve best-practice standards".
Many countries around the world, including the United States and China, are co-locating small to medium-sized enterprises and increasing collaboration with universities.
The initial $30 million allocation will cover land supply and infrastructure-establishment costs for the hubs. They will be overseen, implemented and monitored by a new Minister for Manufacturing and the Department of State Development.