300 SOUTH AUSTRALIAN DELEGATES EMBARK ON TRADE MISSION TO CHINA
04-04-2016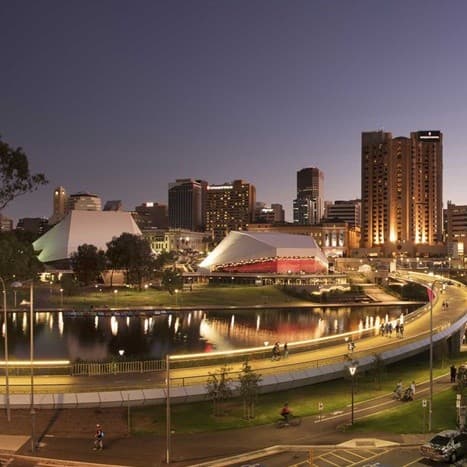 A group of 300 South Australian delegates, consisting of state and local government, businesses, universities and sports clubs, have embarked on the state's largest ever trade mission in China.
Led by Premier Jay Weatherill the group will include 160 people from more than 100 local companies that will visit five cities in the Shandong province — in a bid to boost exports.
This also marks the 30 year anniversary of the sister state relationship between the two.
The Minister for Investment and Trade Martin Hamilton-Smith said China was South Australia's most important market.
"I'm pleased that there are quite a large number of companies coming either for the first time to export at all, or the first time to China to export and we're looking to make connections for them," Mr Hamilton-Smith said.
"So every dollar of goods and services we sell to China helps to create a job back home, hence the need for this mission."
The number of delegates has also risen by 50 extra people since last year.
"It's a really good signal, because we're very keen to grow the 65,000 jobs in the South Australian economy, linked to goods and services overseas, and our most important market is China," Mr Hamilton-Smith said.
Hamilton-Smith said those attending from the private sector would pay their own way to China and State Government representatives would attend to assist with interactions between the private sector and China's Government.
The delegation will be in China for two weeks.