2016 WORKSAFE AWARDS GALA TICKETS AVALIABLE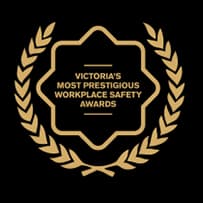 Celebrating Victoria's most widely known and respected safety awards, and the cause of workplace safety at large, the 2016 WorkSafe Awards will be held on Friday the 7th of October, hosted by swimming champion Giaan Rooney.
The Awards Gala and Dinner is a "special occasion where we come together to recognise and celebrate achievements of individuals and organisations from across Victoria for their outstanding commitment to workpace safety and return-to-work this year."
The event will include a three course dinner, drinks, and entertainment, all hosted at the Plaza Ballroom, 191 Collins Street, Melbourne.
The night will be a chance to celebrate those in the industry who have made great strides towards safety, and a chance to celebrate the advancement of safety as a whole across Victoria, and Australia.
For more information, and ticket details, visit WorkSafe's website.