2016 SUPPLY CHAIN FORUM: YOUR OPPORTUNITY TO STEER AUSTRALIA'S SUPPLY CHAIN DEBATE
30-08-2016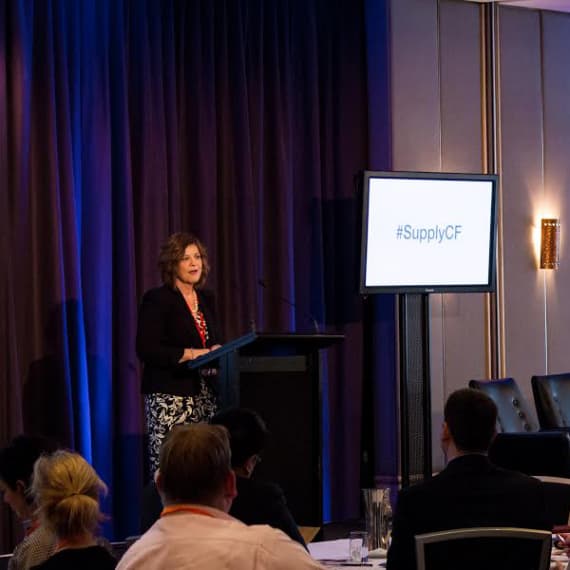 As the global economy is redefined by new standards of connectivity, customer centricity and sustainability, the supply chain is under pressure to drive business transformation. In response, supply chain executives are strengthening their skills and leadership in order to succeed as the intermediaries between external risk and internal systems. Aligning complex networks with business objectives, supply chain leaders are on the frontline of change implementation.
What does it take to be real game changer in supply chain and logistics today? How can we create customer-centric supply chains? How do we establish a balance between resilience and flexibility?
These issues and many others will be addressed at the Supply Chain Forum on the 20th and 21st of September 2016. Senior supply chain executives from across the nation and around the globe will gather in Sydney to share their perspectives on crucial directions in supply chain reform, best practice, partnerships, infrastructure, technology and much more.
The event will feature inspiring keynotes, focused panel discussion sessions, and plentiful networking opportunities at the Amora Jamison Hotel, a high-quality CBD venue. The comprehensive programme and impressive speaker line-up will have something to offer supply chain executives from all areas of expertise.

Delegates at the forum will:
• Hear from David Cutter, President, Global Supply & Procurement of Diageo (UK), who will discuss the importance of delivering great performance across the end to end supply chain.
• Unlock the management and maintenance secrets of an interplanetary supply chain from Michael Galluzzi, Supply Chain Manager & Lead Manufacturing Strategist for NASA (USA).
• Join Andreas Becker, Vice-President Supply Chain- South Asia of Adidas (SG) in discussing integrated forecasting with vertical and horizontal collaboration.
• Gain practical insights from Australian executives representing organisations including: The Australian Defence Force, Gattorna Alignment, Broadspectrum, Boral, Fuji Xerox, UGL, Fairtrade Australia & New Zealand, Westpac Institutional Bank, Philips Lighting Australia, Woolworths, Qenos, Beam Suntory, Unilever, Bega Cheese and many more.
The Supply Chain Forum is the ideal opportunity for Australia's supply chain and logistics executives to exchange ideas, knowledge and experience, to make new contacts and strengthen networks.
Steer the debate at the Supply Chain Forum and help secure a viable and successful future for supply chain in Australia.
To find out more, or to register, visit supplychainforum.com.au. Registrations are also available by calling 02 8004 8590. For a group discount, register 3 supply chain executives and a 4th executive is welcome to attend for free.
For sponsorship enquiries, contact Angel Gomez on 02 8090 4363.