2016 ETHICAL ENTERPRISE CONFERENCE: TRANSFORMING COMMUNITIES
23-08-2016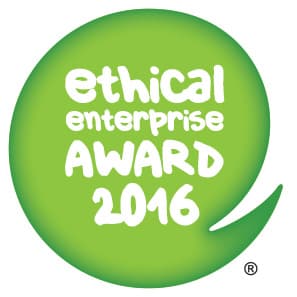 Coinciding with Anti-Poverty Week, the 2016 Ethical Enterprise Conference will be held in October, and will address the economic and social power of business, and the ways in which it can be leveraged to uplift communities.
"It will explore the power of enterprise to tackle growing inequality in Australia and abroad, and examine different ways on how to change the behavior of consumers so that the business trend of 'doing good' can thrive within the current economic system," said Susanna Bevilacqua, founder of Moral Fairground and the Ethical Enterprise Conference.
As charitable brands like Challenger are gaining ground in the Australian market, businesses are beginning to see first-hand the positive knock-on effects of community-driven strategies.
As with previous conferences, the event will bring together high-level business influencers and thought leaders who are aiming to address poverty and inequality in their business approaches.
The event will be hosted by writer and comedian Catherine Deveney, and presentations will be made by Dice Australia CEO Raymond Pratt, Jasper Coffee director Wells Trenfield, PVBS Clothing founderr Eric Agyeman, and Pollinate Energy's national manager, Anna McGregor.
The event will be held on the 20th of October at the Jasper Hotel, located in the Melbourne CBD. For more information, visit Moral Fairground's website.