2015 GREEN GLOBE AWARDS FINALISTS ANNOUNCED
08-09-2015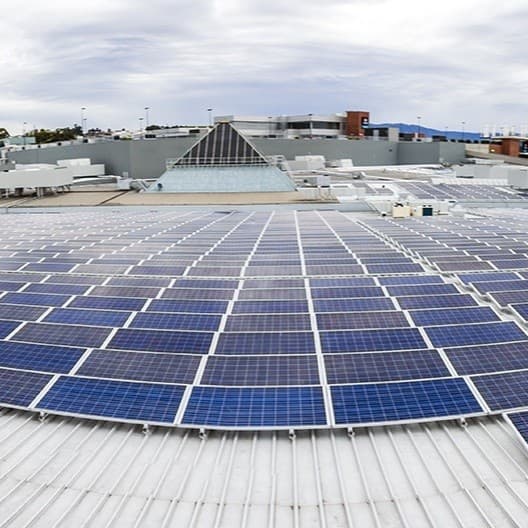 The 43 finalists for this year's prestigious Green Globe Awards, the leading environmental awards in NSW, have been announced.
The Green Globe Awards recognise and honour environmental excellence, leadership and innovation.
The 2015 award finalists, selected from 16 award categories, range from industry-experts, famous iconic Sydney buildings, small community groups and global brands. Their projects cover innovation, leadership, resource efficiency, sustainability and wildlife and habitat restoration.
This year's finalists include vital conservation work to protect threatened Australian bird species and their habitats.
They also include Australia's first and only 6 star Green Star shopping centre in north west Sydney and a program to inject greenery into Sydney-residents' lives via the Green Roofs and Walls program.
This year marks the introduction of a new award category, Built Environment Sustainability – Residential Properties.
It honours architects, designers and strata/owners' corporations for their leading environmental design, construction and retrofits of residential properties in NSW.
The winners will be announced at the Green Globe Awards Ceremony at the Art Gallery of NSW, Sydney on October 15.
The Premier's Award for Environmental Excellence, the best-of-the-best, will be announced at the event.
"It's remarkable to see the sustained effort from not only NSW's largest corporates but also councils, Small to Medium Enterprises and community groups in the Green Globe Award nominations this year," said Robin Mellon, judging chair, Green Globe Awards. 
"Nominees are now addressing sustainability across more areas of their business than ever before, with many looking at long-term visions, social and shared value, and holistic initiatives, rather than simply their short-term goals."
2015 GREEN GLOBE AWARDS – FINALISTS
(In alphabetical order by Business)
Built Environment Sustainability - Commercial Properties
Australand - The Ponds Shopping Centre
The GPT Group - Wollongong Central Expansion
University of Technology Sydney - Faculty of Science and Graduate School of Health
Built Environment Sustainability - Residential Properties
Andy Lemann - The Greeny Flat
Tessa Nelson – Petersham Home Renovation
Built Environment Sustainability – Infrastructure
Bankstown City Council - Bankstown Library and Knowledge Centre
City of Sydney Council - Green Roofs and Walls
Gilgandra Shire Council - Bimbimbie Wetland
Warringah Council - Narrabeen Lagoon Multi-Use Trail
Medium to Large Business Sustainability
Ferrero Australia - Local Actions to Global Commitments
IKEA Australia - People and Planet Positive
Lendlease Retirement Living - Sustainability: Part of our DNA
Small Business Sustainability
Brookfarm Pty Ltd - Muesli Powered by the Sun
Earth Kids Childcare - Teaching Sustainable Futures
Sustainability Champion
Dr Chris Reardon – Liveability, Building Designers Australia, Institute for Sustainable Futures, UTS
Young Sustainability Champion
Seda Hamoud – Liverpool Girls High School Environmental Club
Community Sustainability
Hunter Bird Observers Club Inc – Community Cooperation in Sustaining Birdlife
Regional Development Australia – Northern Inland – Northern Lights Project
Repower Shoalhaven – Pioneering Community Solar in Australia
Local Government Sustainability
Holroyd City Council – Fight the Dust
Lake Macquarie City Council – Embedding Sustainability Practices
Lismore City Council – Lismore's Vision – A Model of Sustainability
Newcastle City Council – 2020 Carbon and Water Management Action Plan
Natural Environment Sustainability
Greater Taree City Council & the Water Research Laboratory UNSW – Big Swamp Recovery: Evidence supporting innovation
Lake Macquarie City Council – Ecosystem Enhancement Project
Local Government NSW – Council's Caring for Roadside Vegetation
The 202020 Vision – The 202020 Vision
Public Sector Sustainability
Sydney Opera House – Social Sustainability at the Opera House
Climate Change Leadership
Bega Valley Shire Council – Tathra Community Solar Farm
Flux Consultants – A New Approach to Climate Bonds for Buildings
Waste & Recycling
City of Sydney – Zero Waste Program
Echo Entertainment Group – Echo Recycles Its Way to Success
Edge Environment and Better Buildings Partnership – Waste Diversion from Office Strip-out
Kempsey Shire Council – Mobile Community Recycling Centre
Unilever Supply Services Ltd – Zero Non Hazardous Waste to Landfill
Energy Efficiency
Austral Bricks – Substituting Natural Gas with Biogenic Sources
Stockland – Shellharbour Solar Power Station
Teys Australia – Waste Water & Renewable Energy Upgrade  
Water Efficiency
3-Council Regional Environment Program – Eastern Suburbs Sustainable Business Program (A partnership between Woollahra, Waverley and Randwick Councils)
Blacktown Workers Club Group – Blacktown Workers Sports Club
Environmental Innovation
Better Buildings Partnership – The New Normal in Office Leasing
Ferrero Australia Pty Ltd – Ferrero Australia
Laing O'Rourke – SunSHIFT
For more information visit: http://www.environment.nsw.gov.au/greenglobes/