$200m rescue package for car industry
31-08-2010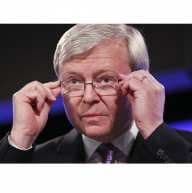 Labor has announced a $200 million assistance package to revive the embattled Australian car industry.
The funds were set aside under the Government's economic statement last week.
Industry Minister Kim Carr told ABC News he is consulting with carmakers and associated manufacturers about how best to spend the money.
Senator Carr wants to make it compulsory for commonwealth, state and local governments to use Australian-made cars.
"We're providing support for the supply chain for smaller companies," he told the ABC.
"We're providing support for sales of vehicles, and we want to make sure we have a much larger number of cars put through Australian factories."
Meanwhile, Prime Minister Kevin Rudd has brushed aside the suggestion that the extra funding for the automotive industry is an admission that his government's recent tightening of the fringe benefits tax (FBT) arrangements on cars has damaged the sector.
"The auto sector in Australia employs directly or indirectly about a quarter of a million Australians," he told the ABC's AM program.
"I do not believe manufacturing is an industry just for the past, it's an industry for the future, Mr Rudd said. "It means that on a case-by-case basis, industry-sector-by-industry-sector, the Government will provide support where necessary.
"I'm a believer in manufacturing's future."
The Coalition has described the package as a "band-aid" solution.
"On the one hand, Mr Rudd takes a baseball bat to the car industry by hitting it with an unprecedented $1.8 billion tax and on the other he gives them back $200 million to try and save them," Opposition treasury spokesman Joe Hockey said.
"The fact is, you can't put a band-aid over a bullet wound."
Opposition Leader Tony Abbott told the ABC's AM program the Coalition will not accept the Government's $1.8 billion saving made through the FBT changes.
"There's one that we certainly aren't going to accept and that's the $1.8 billion hit on the car industry," Mr Abbott told AM.