$200m funding to boost Aussie start-ups
31-08-2010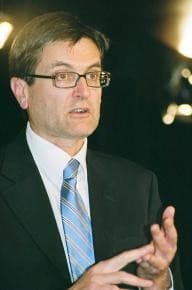 At least $200 million will be invested into early stage, high growth Australian companies by three new venture capital funds supported by the federal government's Innovation Investment Fund (IIF).
The IIF is a Government vehicle that provides small and medium sized enterprises with access to venture capital.
In announcing the three new funds, the Industry and Innovation Minister Greg Combet said $100 million of Government funding would be matched dollar for dollar by private sector investors in Carnegie Venture Capital Pty Ltd ($40 million), and GBS Venture Partners Pty Ltd and Innovation Capital Associates Pty Ltd ($30 million each).
"This is a huge boost for Australian start-ups," Mr Combet said. "These funds will invest at least $200 million of new capital in start-up businesses."
"The IIF continues to commercialise leading Australian research to produce new technologies, products and services that will be sold around the globe.
"These new fund managers will provide crucial equity capital and essential management expertise to a whole range of promising companies across the economy.
"Venture capital helps turn ideas into successful businesses and new jobs."
The IIF was launched in 1998.
Over three rounds, it has established 16 funds and has co-invested in new companies including Seek, Bionomics, Pharmaxis and Benthic Geotech.
More information on the IIF program can also be accessed through the AusIndustry hotline on 13 28 46 or email VentureCapital@innovation.gov.au/IIF