Published 06-10-2020
| Article appears in October 2020 Issue
THE $1.5b MANUFACTURING PACKAGE - An Explainer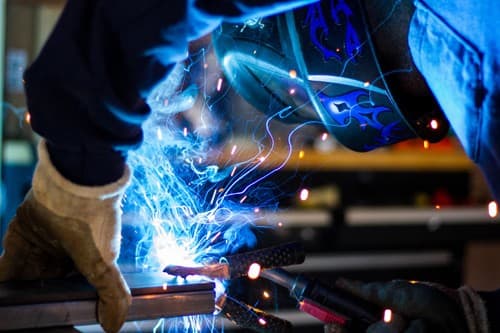 The Morrison government's $1.5 billion manufacturing assistance package announced last week will energise the sector through targeted co-investment that will enable businesses to build scale, as well as providing funds to transform ideas into commercial realities.
Its objective is to position Australia as a modern manufacturing leader, to create income for the nation and jobs for Australians – as part of the recovery from the recession brought about by COVID-19 – and for future decades.
Applications for more than $50 million in grants will be open before the end of the year, while the remainder of the funds will be available over the next four years.
Industry Minister Karen Andrews said the strategy reflected the lessons learned during the COVID-19 pandemic, as well as extensive work with industry before that. 
 
"Our manufacturers have risen to the challenge to deliver during COVID-19 and now we're unlocking their potential to deliver for our future," she said. 
The package will play to established and emerging strengths – targeting six national manufacturing priorities. These are:
·       Resources Technology and Critical Minerals Processing
·        Food and Beverage
·        Medical Products
·        Recycling and Clean Energy
·        Defence, and
·        Space.
The government identified these priorities through a range of evidence, including analysis of Australia's comparative advantages, drawing on material from the World Bank and OECD.
The strategy consists of three main planks:
·       A $1.3 billion Modern Manufacturing Initiative
·       $107.2 million Supply Chain Resilience Initiative
·       $52.8 million Manufacturing Modernisation Fund round two.
All represent new investment by the government.
Modern Manufacturing Initiative
This is the $1.3 billion centrepiece of the strategy, with a primary focus of building scale in Australian manufacturing and will be delivered over the next four years.
The government will work in partnership with businesses, providing grants on a co-investment basis, and also will aim to stimulate private sources of capital.
First a road map for the six targeted sectors needs to be completed. This will be delivered in the first-half of 2021. It will set goals for the next two, five and 10 years, as well identify the roadblocks to growth and priorities for action and investment
It is split into three streams:
The Manufacturing Collaboration Stream will provide funding for large projects that support business-to-business and business-to-research collaboration, to build economies of scale. Expressions of interest will open in the first half of 2021.
 The Manufacturing Translation Stream will help manufacturers turn ideas into commercial outcomes and invest in non-R&D innovation. This will have annual funding rounds beginning in the first half of 2021.
The Manufacturing Integration Stream will assist manufacturers integrate into local and international supply chains and markets. This also will have annual funding rounds beginning early next year.
All of these investments will be targeted at projects within the prioritised sectors.
Supply Chain Resilience Initiative
This $107.2 million initiative is aimed at building a comprehensive understanding of Australia's critical goods and services, supply chain vulnerabilities and potential options to address them.
The government will work with industry to identify critical products, and map capabilities and vulnerabilities for normal times and periods of surge, continuing the close partnership on supply chains it developed throughout COVID-19.
Early focus of the Initiative will be on medicines and medical equipment, followed by products such as food, chemicals and plastics.
Funding will be available for businesses to establish or scale a capability that addresses an identified supply chain vulnerability and must result in a measurable strengthening of the supply chain.
The government also will consider options to strengthen international supply chains and work with like-minded partners.  Funding will be available from July 1 next year, once the capability mapping is complete.
Manufacturing Modernisation Fund round two
This includes $52.8 million to expand the Manufacturing Modernisation Fund to provide immediate assistance to businesses in the priority sectors. It will aim to fast-track capital investment in technology upgrades to help transform businesses, and enable up to 150 additional local businesses to invest in shovel-ready projects.
Applications will be open before the end of the year. Businesses can apply for grants of between $100,000 and $1 million. There is a co-funding requirement for businesses, with industry expected to match government funding on a three-to-one funding basis.
The first round earlier this year saw the government invest $48.3 million. This supported about 200 projects valued at more than $215 million. These projects are expected to create about 2600 jobs.