$1 BILLION PROMISE TO MANUFACTURING
17-10-2017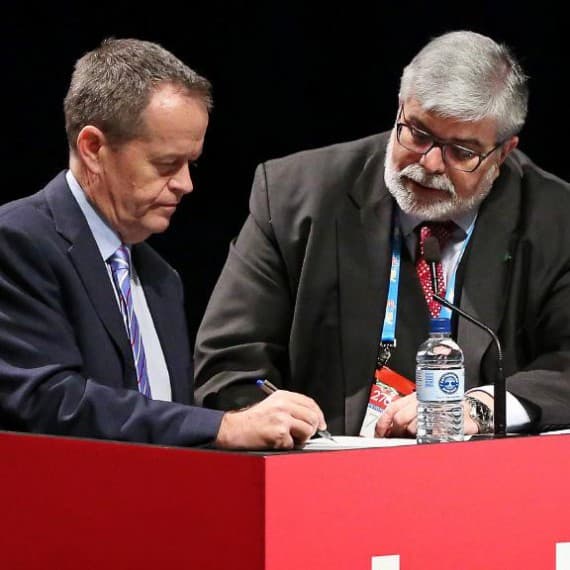 Opposition leader Bill Shorten has promised that, if elected, Labor will establish a $1 billion "advanced manufacturing" fund. 
The fund will be intended to "support innovative Australian manufacturing firms who want to grow their businesses and create jobs, but who might find it difficult to obtain private sources of finance," according to Shorten. 
"There is currently a finance gap for innovative small and medium enterprises in the manufacturing sector. Business leaders such as the Australian Industry Group have said that financial institutions are "downgrading manufacturing industries and making access to finance more difficult and expensive for businesses across the entire sector", regardless of individual circumstances or risk," he said. 
It will be modelled on Labor's successful Clean Energy Finance Corporation, which has made investment commitments of $4.3 billion in projects with a total value of $11 billion in its first four years.
Both Shorten and Shadow Industry Minister Kim Carr said in a statement that the proposed fund would help local manufacturers innovate and diversify. They cited specific examples, such as automotive component suppliers re-tooling to enter different areas of industry, and food manufacturers investing in new equipment in order to increase exports. 
During his tenure as minister, Carr was responsible for the allocation of billions of dollars worth of subsidies and investments into manufacturing industry. Many of these programmes were slashed by the Abbot and Turnbull governments, but Labor is aiming to return to form if re-elected. 
"This is all about Australian jobs," Shorten said.
"While Turnbull and his Liberals give tax handouts to multinationals and millionaires, Labor is backing Aussie businesses that make things in Australia, by Australians."