Published 19-01-2021
| Article appears in February 2021 Issue
The "Sustainable Tractor of the Year 2021" is the CLAAS AXION 960 CEMOS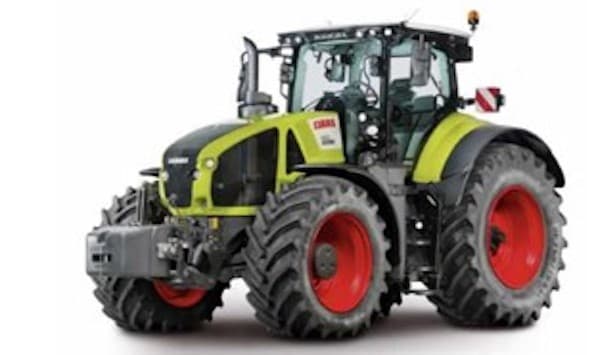 Powered by the company FPT, the winning tractor is fitted with the latest generation of FPT's Cursor  9 Stage V engine. This 6-cylinder engine delivers maximum power of 327 kW/460 hp at 1800 rpm, and maximum torque of 1860 Nm at 1400 rpm.
It's also worth remembering that out of 18 candidates for the Tractor of Year 2021 awards, seven were powered by FPT Industrial engines: Class Axion 960 CEMOS – Cursor 9, CASE IH Quadtrac 620 – Cursor 13, Landini Serie 7 V Shift – N67, New Holland T6.160 – N67, STEYR 6240 Absolut CVT – N67, CASE IH Vestrum 130 CVX Drive – N45, Valtra F105 – F34.
International specialists journalists are getting excited about the second time awarded "Sustainable Tractor of the Year," which is intended to honor tractors that stand out for their sustainable technology.
With the Claas AXION 960, along with its CEMOS system, sustainable farming is getting easier to reach.
Technology is optimized as well as its electronics, including optimization of tyre pressures, letting the tractor save on fuel and quite efficient in-field performance in many working environments.
The first edition of this category went to the New Holland Methane Power Tractor powered by the FPT Industrial N67 Natural Gas energy.
This award took place virtually due to the COVID-19 pandemic and streamed as a live broadcast. Awards would normally take place every year in EIMA and Agritechnica tradeshows.
Head of Market Segment Off-Road Marco Zanelli is proud of their achievement.
"Cursor 9's DNA, in terms of high performance in a compact layout, top class transient response and low fuel consumption, robustness and reliability in all working conditions; proved once again, to be the best solution for all off-road vehicle manufacturers aiming to reach top performance and true economic and ecological sustainability."
The Cursor 9 is a member of FPT Industrial's flagship engine family for off-road applications, designed to provide high performance for applications with highly intensive missions, ensuring low operating costs and maximum productivity.
Key features include: top class performance with up to +9% power density vs. the market average in the nine litre range; fast load response and maximum in-field productivity thanks to high torque availability and an eVGT; high system efficiency and low fluid consumption with EGR-free combustion and second- generation Common Rail; low running costs with FPT's exclusive, maintenance-free Hi-SCR2 after-treatment solution; and proven system reliability thanks to robust and lean design and EGR-free combustion.
Cursor 9 Specifications for CLAAS AXION 960 CEMOS
Displacement
Cyl / Valves / Valvetrain / Geartrain Bore x Stroke (mm)
Injection system
Turbocharger VGT
ATS Stage V
Max Engine Power [kW]
Max Engine Torque [Nm]
Oil Service Interval [h]
ATS service interval
8.7 L 6L/4/OHC/Rear 117 x 135
CR 1800 bar
VGT
DOC+SCRoF
327 @ 1,800 rpm 1,860 @ 1,400 rpm 600
For life
FPT Industrial is a brand of CNH industrial, dedicated to the design, production and sale of powertrains for on and off-road vehicles, marine and power generation applications.
FPT Industrial, is a company which employs more than 8,000 people worldwide in almost 100 countries.
The company offers the most complete Natural Gas engines line-up on the market for industrial applications,with engine ranges from 136 hp to 460 hp.
FPT Industrial – www. fptindustrial.com