"DRY MOUTH" AND ORAL FLUID DRUG TESTING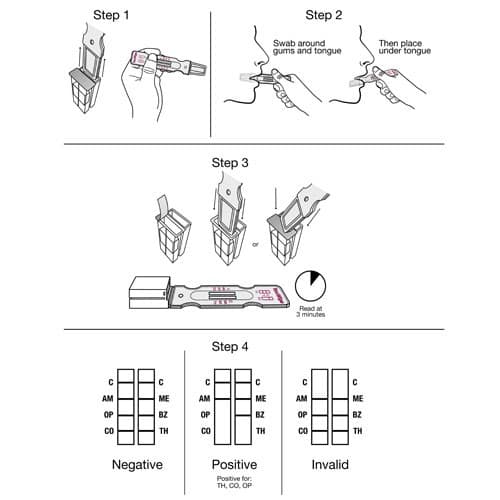 Oral fluid screening devices offer a fast, effective, and noninvasive way to detect drugs of abuse, and as a result the use of these devices for on-site testing detection of drugs in oral fluid continues to grow in in popularity among safety-sensitive industries.
Although an oral fluid sample is nearly always available, collecting sufficient sample to perform the test can be challenging at times. Dry mouth syndrome is relatively common in workplace testing and can be a result of the working environment causing dehydration, the anxiety of the collection procedure or taking medications/drugs.
Most oral fluid screening devices require 1-2.2mL of oral fluid sample and many involve squeezing the sample collection pad onto the screening device. The high sample volume and collection technique mean that sample collection can take a long time - often several minutes.
The Alere ToxWipe requires only 0.2mL of oral fluid sample to run the test and the sample collection involves an easy one-step process which takes only seconds (as shown).
With a collection pad designed for active collection and a small sample volume, the Alere ToxWipe can reduce the impact of the most commonly reported difficulty in the harsh workplace testing environment of Australia and New Zealand - the "dry mouth".
Alere
1800 622 642
www.alere.com