'Beat The Heat' Summer Service Specials 2015-16
03-12-2015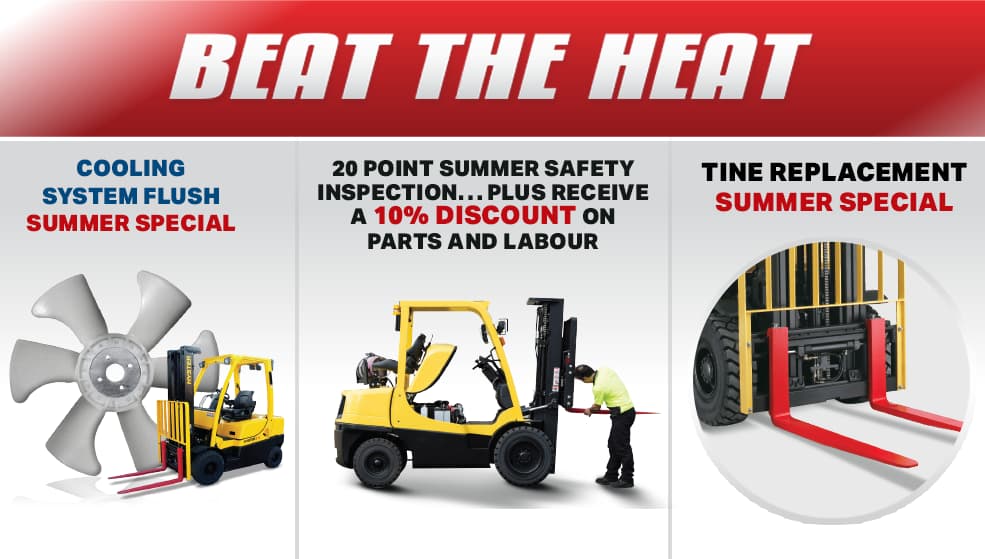 Adaptalift Hyster have some fantastic service specials this summer, ensuring your forklift is in top operating condition, minimising breakdowns and unecessary downtime.
Cooling System Flush
Ensure your forklift is ready to handle th summer heat by completing a full cooling system flush.
20 Point Safety Inspection
Conduct a full 20 point safety inspection of your forklift and receive a 10% discount on any resulting parts and labour costs, to ensure your forklift is in prime working conditon.
Tine Replacement
Keep your tines in proper working order, ensuring your forklift can safely lift any load this summer.
To book in your service visit our website: http://bit.ly/1XFMNr6