Did you hear the one about the leopard and the factory?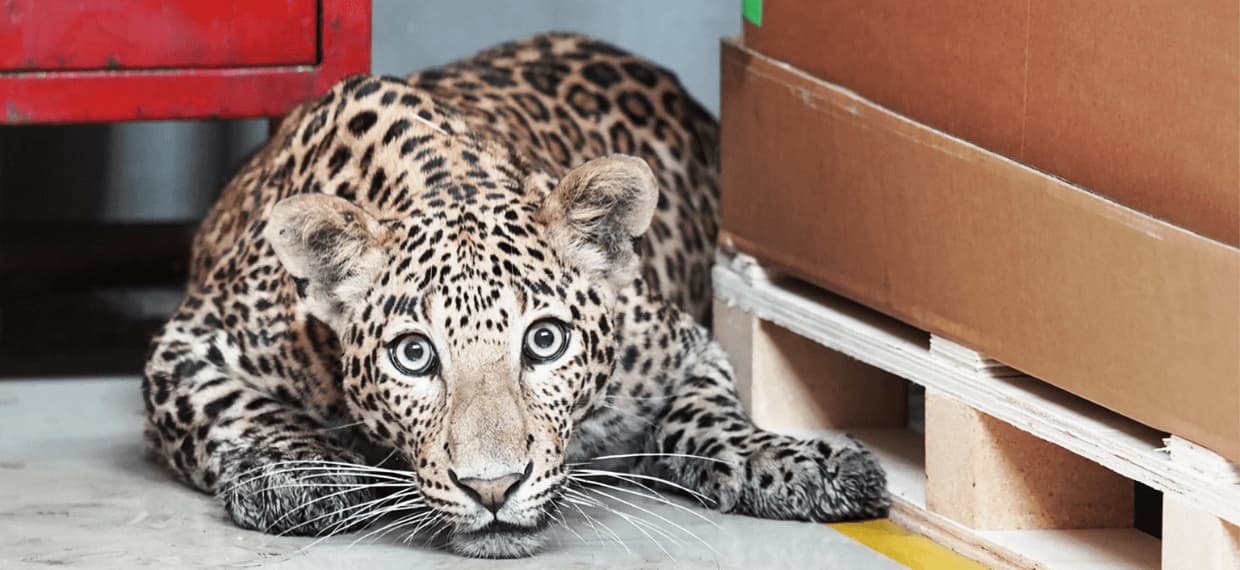 Although an unwelcome announcement for the automaker, it also wouldn't necessarily be unexpected in an era of parts shortages and supply chain challenges. This time, however, the reason ended up being much more exciting.
UPI reports that security personnel at a Mercedes-Benz factory in western India spotted what the company called "a very special guest" early Monday.
It turns out that a young male leopard had made its way into the plant, forcing the company to evacuate its workers.
Footage posted by an Indian conservation nonprofit showed the large cat wandering around the premises before rescue personnel from the nearby Manikdoh Leopard Rescue Center arrived. Officials were able to surround the leopard and tranquilize it by firing a dart.
Rescuers then placed the cat in a cage in order to transport it back to the leopard facility.
Leopards patrol a wide range across Africa and Asia, but they are increasingly coming into contact with human populations in India — even in some of the largest cities in the world.
Wildlife officials said this leopard, estimated to be about three years old, would be examined by a veterinarian before being released back into the wild.
The leopard-induced production pause, meanwhile, was expected to be short-lived; Mercedes-Benz said the plant would resume normal operations  the next day.